Another year come and gone…it is unbelievable that I have been blogging for well over a decade now! While I do not anticipate having too much sewing time because of my studies, I need to maintain a creative outlet for myself. It is too easy for me to devote all my waking hours to my homework, which isn't healthy.
Overall factors I'd like to consider while planning my sewing this year:
1. Stashbusting – I have less income and different spending needs as a student, but plenty of stash.
2. Sustainability – I want to keep trying to thrift materials when possible .
3. Wardrobe Needs – I've been faithfully tracking my wardrobe to try and be more efficient about what I need (especially versus what I want), and I'd like to continue to do so.
The Ongoing Sewing List
Fair warning, I am terrible about coming up with a realistic sewing plan. However, much like the Make Nine challenge, I don't expect to finish everything on my list. It is like a sewing buffet, if you will.
1. 1920s Wardrobe – A 1920s mini wardrobe has been on my list for at least a year, since I made a muslin from this 1920s dress pattern.
2. Pippi Pinafore by Jennifer Lauren Handmade – I'm not big on pinafore/jumper styles (they have an infantile feel to me), but I dig the sort of 1970s vibe when I picture this made up in mustard corduroy.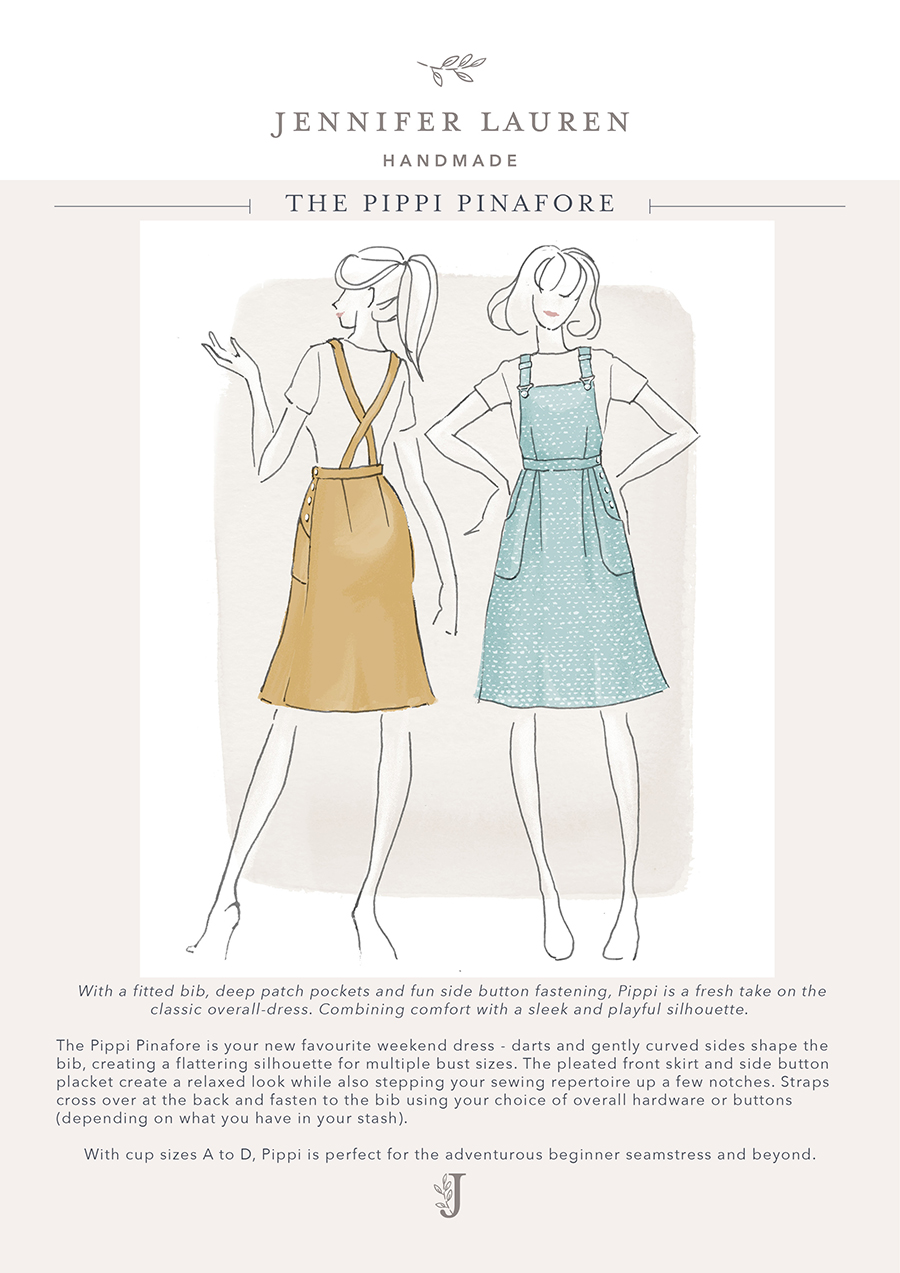 3. Bias Silk Slip – mine is literally in shreds from being worn so much! I plan to use the pattern that comes with the popular McCall's 6696. If I like how it turns out I plan to make some silk camisoles as well by cropping it off.
4. Vintage Dress – One fun vintage dress, probably 1950s, to wear to summer events. I also have a 1950s culotte-dress pattern that needs to be made up.
5. Jersey Dress – I have an entire bin of jerseys I have bought for making dresses (plus I have plenty of patterns from which to pick) and I have never once cut into them.
6. Travel Duffle, Garment Bag and Jewelry Roll – I've made a toiletries bag so I'd like to keep chipping away until I have a matching travel set.
7. Sleeveless Blouses – I have a stack of fabrics ready for this TNT pattern.
8. 1970s 3-armhole Wrap Dress – it is a single pattern piece! It can't be that hard…although I'm worried that since I wasn't a fan of wrap skirts I am also find myself not to be a fan of this dress.
2020 WIPs
1. McCall's 6446 Cape – This is a beast of a project, and there's a couple of reasons I've barely started assembling it, despite buying the fabric years and years ago.
First, the issue of interfacing. I haven't yet decided whether or not to use classic hair canvas and tailoring stitches or just plain old fusible in the collar.
Second, I'm still not confident about my ability to put in a welt pocket, which acts as a hand slot, much less one with very thick wool fabric and then try to wrap my head around how to make the lining I decided to add, but which is not allotted for in the original construction, look nice at said welt pockets.
When to insert the lining, and I think I want to leave the hem free with just thread tacks. Or do I?
How to attach the leather appliques…my current plan is to sew a piece of felt cut in the same shape to the cape, and then adhere the leather leaf pieces to the felt. I could just glue the pieces to the cape, but I am nervous that I will accidentally put them on slightly crooked or something and then be at the point of no return.
2. Crinoline Era dress for AG Doll – I thought using my scraps up for historical clothing for my Samantha doll would be fun, but I got caught up in trim decisions and have barely started it.
3. Rag rug – I might donate this to the craft thrift shop (they sometimes take UFOs). I'm feeling very unenthusiastic about finishing it.
4. Espadrilles – I don't seem to have a photo of these yet at all, but one is nearly done. I think I will have to add some laces when they are done though as the heel flaps off when I walk in them.
Non-Sewing WIPs
1. 1 pair knitted slippers (3/4 done – just a cable cuff to knit)
2. 1 pair knitted socks (one cuff and part of an ankle started)
3. Weaving a bag (it is half done)
2020 Alterations/Repairs
Fit RTW teal silk blouse that I thrifted
Repair robe lining (again…)
Try to alter pink 60's dress from image below to fit
Let out 60's whale dress more
Beaded clutch repair
Elastic thread in red jersey dress (again…)